Deck Builder in Montgomery County & Howard County, Maryland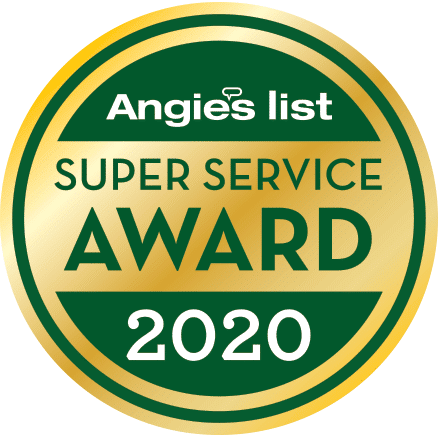 Evergreen Fence and Deck is the go-to company for any and all of your decking needs. We boast a 25-year reputation of excellence and expert service to all of Montgomery County, MD and Howard County, MD. 
We earned the Super Service Award from Angie's List, which reflects our consistently high levels of customer service and quality products, deck installations, and deck contracting services.
We work for you, every step of the way, and we don't stop until our deck builders have exceeded your deck expectations.
Expert Deck Services for Your Home or Business Near Maryland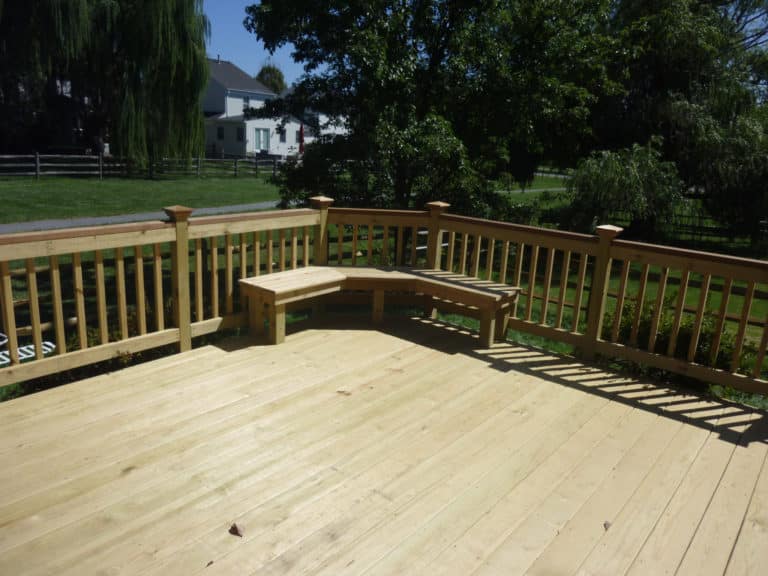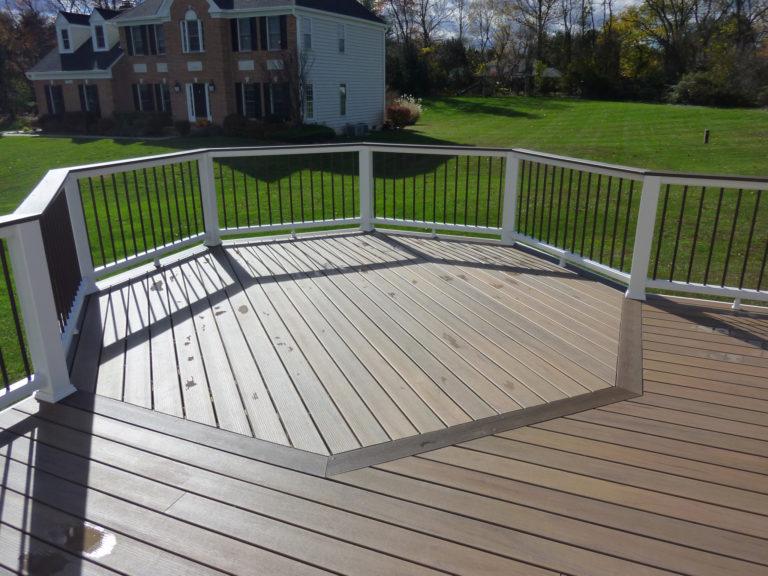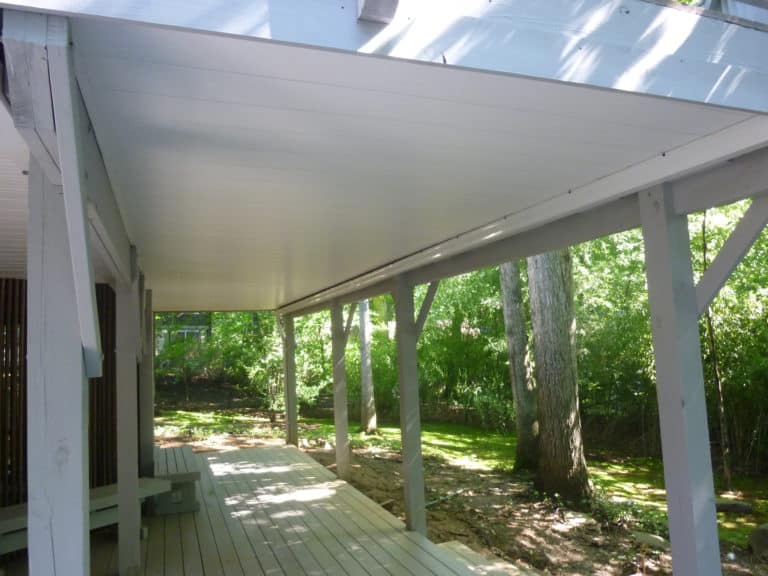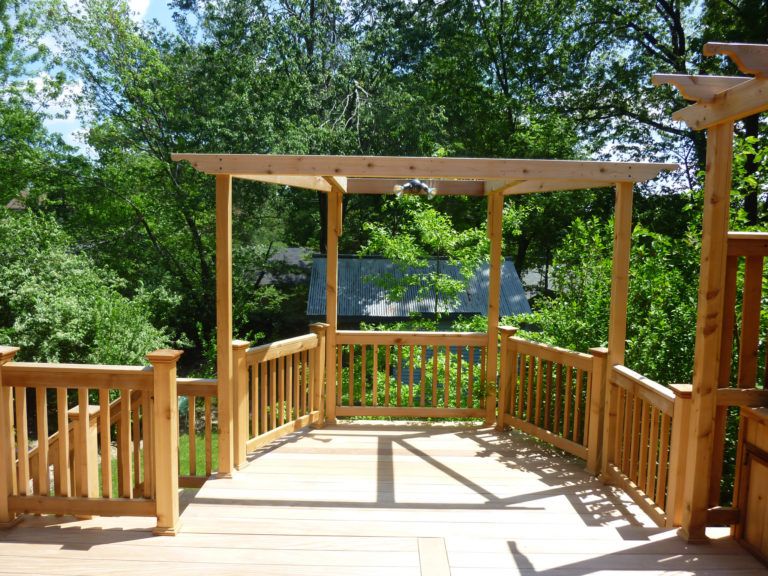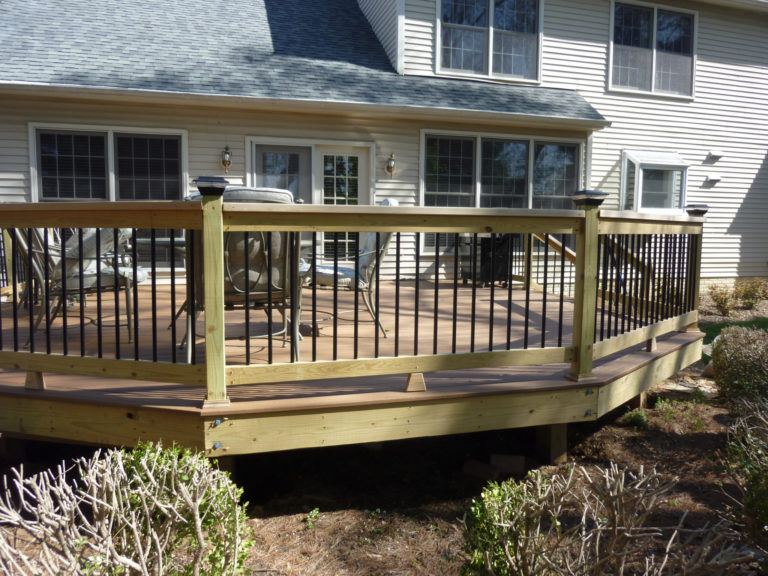 Outdoor Decking Installation Service in Howard and Montgomery Counties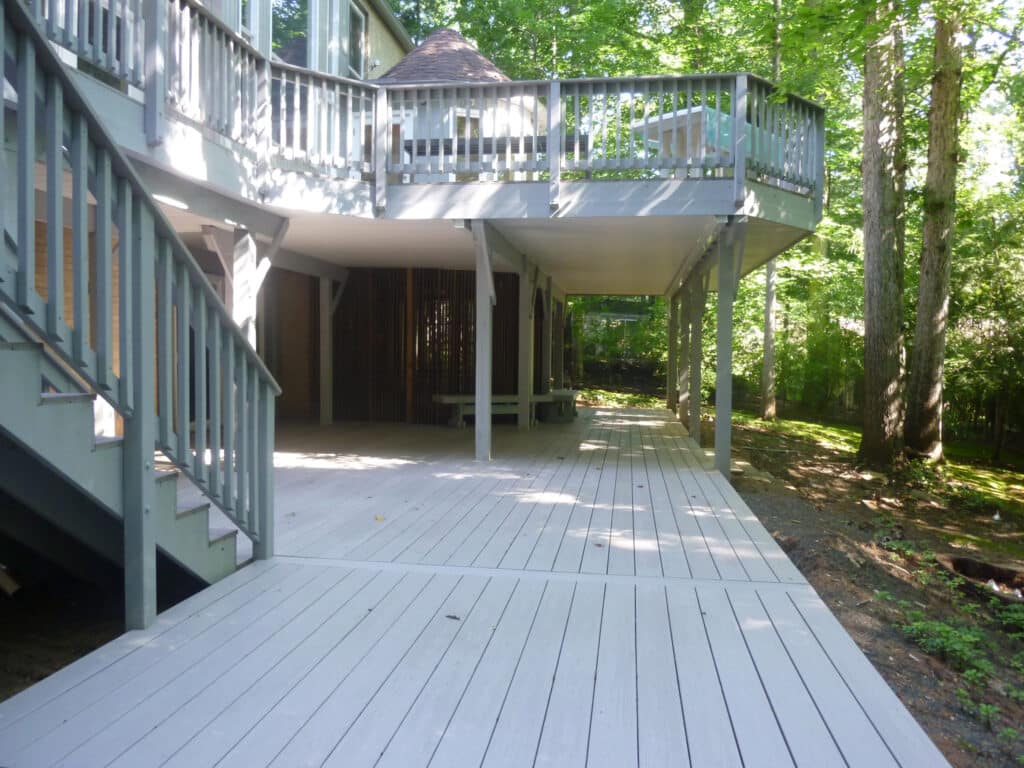 A custom exterior deck from Evergreen Fence and Deck is the boost your property needs! Our experienced deck contractors work with you to design and build a deck with supreme quality design, decking installation and workmanship. 
When we work with you for your deck replacement, new deck installation, or deck repair, we take into consideration your exact property style and needs. The work we provide to you will compliment your home's current design, and enhance your property both in experience and in appearance.
Anything goes when you hire us as your deck builder for Trex decking installation, from traditional deck designs to custom shapes to flatter your home's design or set it apart from your neighbors.
You can boost your deck experience with optional features that include benches, trellis and pergolas, privacy screenings, low-voltage lighting, and under deck sheds. As your trusted deck builder, we don't want to just provide you with a new deck installation, we want to provide you a whole new space to enjoy.
Your new deck's material is also flexible when you hire Evergreen Fence and Deck. We are experienced in working with traditional wood, or more low-maintenance materials like composite decking, vinyl, or a trex decking installation and deck replacement. These materials can enhance your project and add a new look and feel to your deck installation in Burtonsville, MD.
Refresh Your Old Deck with a New Deck Build near Brookeville, MD
If you already have a deck installation but it's either been worn down by age or experienced some damage, Evergreen Fence and Deck can help plan a new deck build for you. Call our outdoor deck builder today!
Weathered deck boards and deck railings can be an eye-sore, especially if this means the wood or material has become a mismatched color compared to the rest of the deck or your home. What's worse is damage or unkept decks that are experiencing loose boards or railings, or are missing some altogether.
If your deck has become a safety hazard to yourself, your family, or your employees and customers if it is part of your business, then Evergreen Fence and Deck Contractors can help remove the old and install the new!
Are You Looking for an Outdoor Deck Builder in Montgomery County or Howard County?
Our outdoor deck builders care about the safety and function of your property's deck. We are the pros at replacing decks, installing new deck designs, and more.
Trust our outdoor deck builders in Howard & Montgomery Counties to allow you to enjoy your deck again, without worry or concern.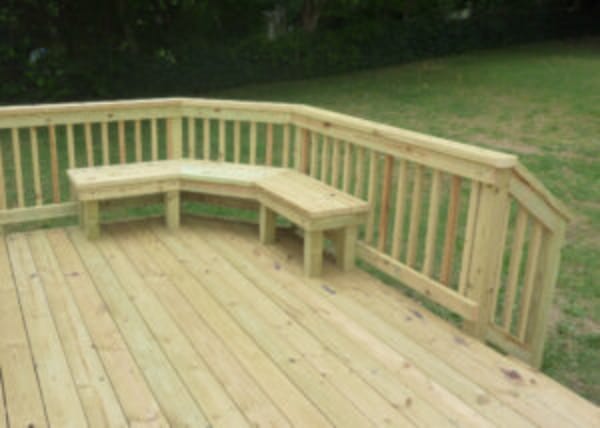 Total Deck Replacement Near Brookeville, MD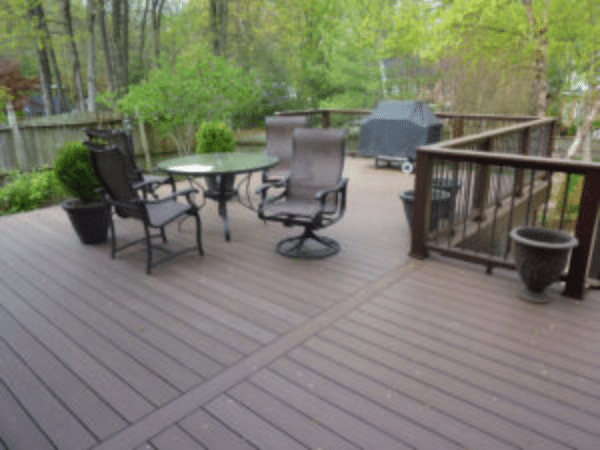 Part of the Evergreen Fence and Deck promise is to always be there for our customers. That means our deck builders are available for answering any of your deck replacement questions, concerns, or safety inquires.
We do not believe we have done our job unless you feel not only satisfied with our decking product, but like your vision was executed beautifully and perfectly. The details of the design is what creates a beautiful deck experience that can be enjoyed no matter the season, weather, or time of day.
Evergreen fence and deck builders enjoy making custom decks for the residents, home-owners, business-owners and business managers all across Maryland. A beautiful deck elevates your property and gives you a more fulfilling outdoor experience, right off your own home.
For businesses looking to elevate their properties, we take care of you, your employees, and your customers, too. A great deck off your property can enhance a view for a dining experience or a general ambiance boost.
No matter if you need to create a dining experience, shopping experience, a lounge area, or something else altogether, we have the experience with all custom decks Maryland builds to give you exactly what you were searching for.
Take advantage of Evergreen Fence and Deck's commitment to deck installation excellence, and give us a call.
Ready to begin your next deck installation?​ Contact us to learn more about our deck builds today!
Not Sure if We Cover Your Area?
Evergreen Fence & Deck Builds and Renovates Decks in All These Areas​
View Our Deck Installations Gallery to Get Inspired for Your Next Deck Replacement