Quality Fencing, Decks, Porches, Patios and Gazebos in Rockville, MD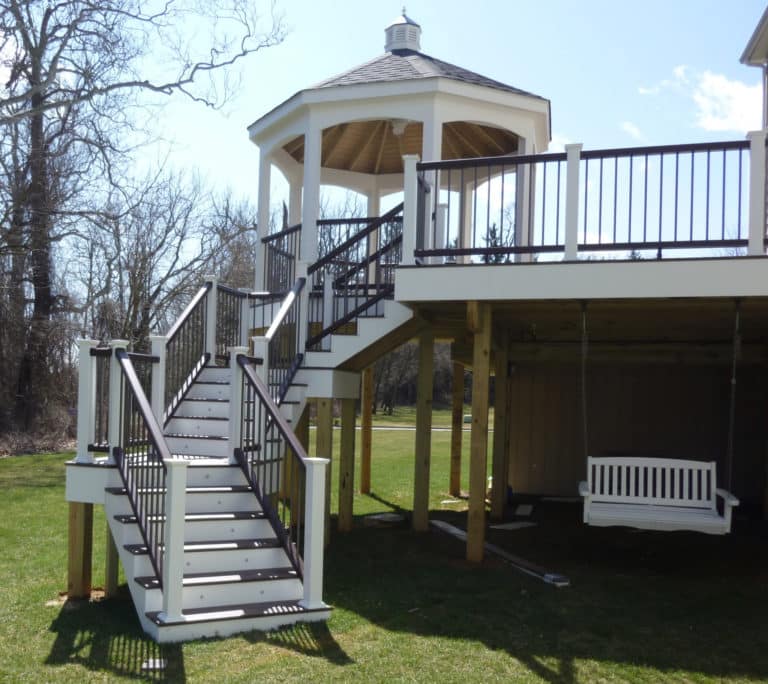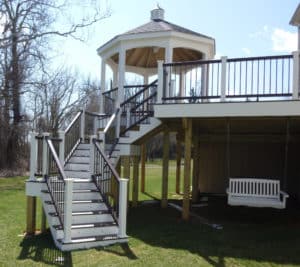 EVERGREEN Fence & Deck is one of the best fence and deck companies in Rockville, MD.
EVERGREEN Fence & Deck in Rockville, Maryland, is a fence and deck contractor that has an incredible 20-year reputation that includes quality workmanship and customer service. 
Our team is proud to be an Angie's List™ 2014 Super Service Award Winner! 
Call on us as the experts for professional fence, new deck, new porch, and gazebo contracting services for your Rockville, MD home or business. 
We are deck and gazebo builders offering creative custom-built decks, patios, porches, and more to complement your lifestyle and add value to your home.
Deck Builder in Rockville, MD
With a valuable deck built by Evergreen Fence & Deck, you that your deck design has been custom drafted to fit your home's exact space and style needs.
The deck addition for your home will blend seamlessly with the existing architecture while greatly enhancing your front or backyard's property value.
As trusted deck builders for decades, the team at Evergreen Fence & Deck can not only build new decks, but we also specialize in the modification or reconstruction of existing decks in Rockville, MD.
We offer only high-quality products for our extensive fencing styles and options.
Call on Evergreen Fence & Deck for prompt, professional fence and gate contracting services for your Rockville area home or business.
Fence Company in Rockville, MD
If you are considering adding a fence to your commercial or residential property in Rockville, MD, don't go anywhere other than Evergreen Fence & Deck. Call our fence contractor!
With quality gates and fences being built by our experts for over 20 years, we have installed thousands of feet of trusted fence for 100s of customers. Each fence we construct is built with quality workmanship that has made Evergreen Fence & Deck a respected name in the fencing industry. 
All styles of custom built wood fencing are available, including arbors and pergolas, and varieties of staining options to protect and preserve your fence. 
Our fence gallery is available for review of recent projects. Check it out to find completed keyed entry locks, security gates, and fences built from wood, aluminum or vinyl. Our fences are for privacy,  animal or garden protection, pool safety and yard or equipment enclosure. 
Give us a call today for a FREE estimate!
Adding character and value to your home is simple is with the addition of a beautiful porch or an expansive patio. 
Evergreen Fence & Deck has proudly designed and built quality porches and patios for homes and businesses in Rockville, MD for over 20 years.  
We build the highest quality front or screened porches that complement your home's architecture and create warm and inviting spaces. 
Have a beautiful outdoor living space for friends and family to enjoy with a custom-built patio or gazebo by our professional crew.
We are a local, small company and our only focus is on the details. The quality we provide in everything we do is evident from our fences to decks and porches. Find the company owner on every job ensuring your satisfaction is met. 
Give us a call today for a FREE ESTIMATE or to learn more about our services.
Click here to view our entire patio gallery.