An Expert Gazebo, Porch and Patio Installation for Your Home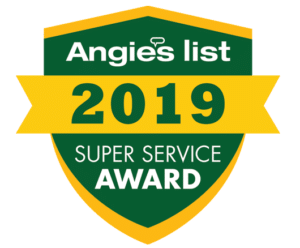 A patio and porch design from Evergreen Fence and Deck is the perfect home or property enhancement to not only increase your curb appeal but to improve your outdoor living lifestyle.
We are the professional porch and patio contractors for concrete patios, pavers, brick designs, gazebos, and more. 
We believe it is our job to create an outdoor living space that welcomes you, your friends, and your family to enjoy your property year-round in comfort and style.
As an Angie's List Super Service Award receiver in 2019, you can trust in our customer service, quality workmanship, expert designs, and reliable products for every porch and patio installation we complete for you.
Check Out Our Complete Galleries to Get Inspired
Porch Designs for Year-Round Outdoor Comfort and Living
A successful porch installation on your property will make your outdoor space more seasonally friendly for outdoor living enjoyment all year long.
When Evergreen Fence and Deck considers your porch design for a porch installation, we consider your home's current design style, color scheme, and how you want to utilize your property.
The porch installations we provide can include a simple roof, an enclosure, a partial enclosure, fans, benches, and more. Our purpose is to ensure the porch design we finalize is the perfect match for how you want to live outside.
An Evergreen Fence and Deck porch installation is great for outdoor reading and relaxation, family and friend gatherings, outdoor meals, keeping bugs away or helping with temperature control, and more.
Talk to our experts today to discuss what types of porches we can design specifically for you, so you get the design, shape, and material you have always wanted.
Patio Installers for Concrete, Paving, Brick, Stone, and More
An outdoor patio installation can greatly improve the form and function of your ground-level property space. A proper patio will complement the design of your home and boost curb appeal, so you have a functional and flattering space combined into one.
We are the concrete patio contractors who know how to properly install a concrete patio and complete a paver patio installation that enhances your property safely and simply.
An Evergreen Fence and Deck patio installation is the perfect solution when installing a hot tub on level ground, creating a gathering space outdoors around a fireplace, creating a welcoming location in the front yard or a dining area in the backyard, and more.
A proper patio installation will give you, your family, and your friends a spot within your home to grill, cookout, or assemble a dining and games' space. We also provide patio installations that function as walkways to or from your front and back doors.
Create a welcoming, stable outdoor environment by talking to us about a patio installation today.
Complement Your Porch and Patio with a Stylish Gazebo Design
One of the best ways to elevate your outdoor living space is with a stylish gazebo installation. Evergreen Fence and Deck provides gazebo installations as part of your deck, porch, or patio.
A successful gazebo design and installation will provide your home with an outdoor space that is elegant, simple, and perfect for family and friend gatherings.
Our gazebos can be built as part of your deck or porch design, creating an elevated space with beautiful columns and roofing that welcomes you to enjoy a view from above. We also can install gazebos as part of your patio walkway and patio area.
Whether your gazebo is an entrance to an elevated view or a space on the ground to enjoy your property, it will enhance the look and feel of your property instantly.
Welcome a bit of whimsical, elegant style into your life with a gazebo installation from Evergreen Fence and Deck, where we believe outdoor living should always be accessible to you.
Ready to begin your gazebo, porch, or patio installation? Contact us to learn more about our options today!
Why Choose Us for Your Porch and Patio Designs

Evergreen Fence and Deck has been committed to our clients in Montgomery County, MD and Howard County, MD for over 20 years. Our focus is entirely on the details of every design and installation we provide to you so your home feels cozier and more welcoming than ever.
During every job our owner is on-site, overseeing the work for top excellence. This allows you to have peace of mind, get to know us, and ask any questions you have about function, design, or general concerns.
Angie's List has awarded us the Super Service Award for several years, and it is because our clients feel confident with every job we complete for them.
Just a Few of the Ways We Work for You
Not Sure if We Cover Your Area?
Evergreen Fence & Deck Builds in All These Areas
Ready to begin your gazebo, porch, or patio installation? Contact us to learn more about our options today!